Centre Européen de Modélisme Aérien
CEMA was founded for three years ago and regarded as one of Euorope's most impressive and well conducted centers for model pilots ! You will also find a small lake for boats and a racingtrack for Nitro car racing. The center itself is situated in a remote area so there are few other things to disturb your visit. You can relax and fly your planes in a completely safe and distant place with no worries ! The CEMA is also an excellent place for jetmodellers. The reason for us to invite you to CEMA is the area it self but also the sorrounding small villages and towns which have a typical French style ! Many of our costumers have returned to this place on more than one occasion !
This is the way it looks !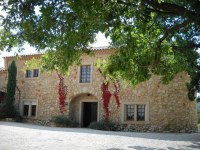 You stay in a very beutiful main building with a "bastide" and a large garden ! About one hour away you will find teh famous towns like Marseille, St.Tropez and Cannes ! But the smaller towns along the coast like La Ciotat and Cassis might impress you more !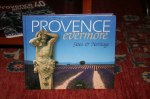 Use this Link to get information about the airport, taxis and busses and other specifik things.