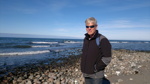 Welcome to Modellflygresor !
Here you will find our main program for trips to France, Sweden and Germany. Our main goal for 2016 is the CEMA, (Centre Europeén de modélisme Aérien, Domaine du Planet,) situated in Provance (Rians) but we also organize trips to Sweden and Germany as well. We offer you a complete "package" with everything including the hotel, local transports and sightseeing, fares for the acces to the flightstrip and insurance are included. It´s also possible to rent trainers and mediate model planes for a small fee. The idea is to welcome all kinds of modelers from beginner to advanced experts ! The option to bring you family along is also taken care of with other "outdoor" activities like sighseeing, canoeing, golf, mountain biking and trail hikes available or they can simply relax by the pool or on a nearby lake or beach !
In our prices we do not include the cost of air fares to the sites ! But we assist you in finding the most easiest way and most inexpensive way to travel ! It´s also possible to bring your RV or campervan along !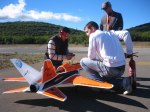 The concept !
Perhaps you want to fly all year around ? Maybe learn more and be an experienced pilot? Fly your plane and find other experiences and explore a new environment? Having your family along? Or take a new step, like becoming an jet/turbinpilot ? We invite you to our world and a new personal experience ! To give you the best experience wehave tested all our sites ourselves, the hotel, the food, the skies with our planes, the thermals , the winds and the sightseeing ! This we hope will help to make your stay the best !
Kim Mortensen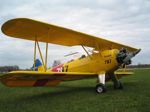 From september to oktober 2016 we will be at the CEMA in Provance to help you out and arrange many intersting venues and sightseeing tours ! Please search for info on this page " NEWS & UPDATES Blogg"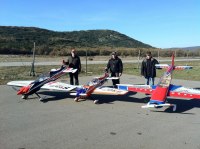 Can I bring my own plane !
This is how it works with bringing your own plane to the site !
It´s not that difficult. Usually we bring many planes from Sweden and back again with our trailer.
To do this. Simply write us an email and specify your needs when it comes to date and size of your plane, when you arriwe the plane will be at your disposal right away ! From Sweden , Denmark and Germany we usually have one transport sept/okt and one i early April. So when bringing your plane in sept/okt you can let the plane stay in our hangar ower the winter and fly one or more times and we will bring the plane back in the spring. We will transport the planes in either direction for a fee depending on the size of the plane !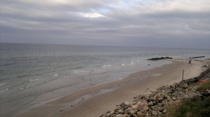 Special program for the "non" pilots or family !
In France as well as in Sweden we arrange other activities such as tennis, mountainbiking, canoeing, trek walking and you will also find a pool, sauna och Jacussi. In Sweden and Germany /Wasserkuppe there is even more interesting things to do !. Why not wine testing and sighseeing in nearby French towns !
Not so fare away from CEMA/Rians You will find one of Frances most impressive golf courses Golf !
(Klick on Golf,)